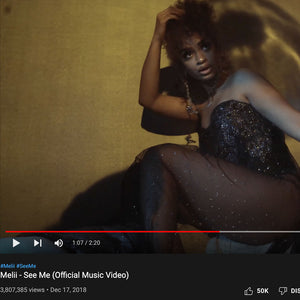 ---
• GLITCH • Kelly Rowland • Kennedy Holmes • The Voice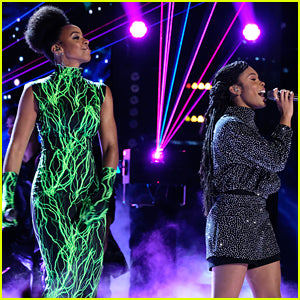 http://www.justjared.com/2018/12/18/kelly-rowland-joins-kennedy-holmes-to-perform-when-love-takes-over-on-the-voice-finale-video/ *Kelly is wearing a matching dress and gloves from Haus of Khendar* Kelly Rowland hits the stage with contestant Kennedy Holmes for a performance on the season finale of The Voice on Tuesday (December 18) in Los Angeles. The 37-year-old singer performed her hit song "When Love Takes Over" with Kennedy, who could become the youngest ever winner of The Voice at age 14. Kennedy is the final contestant from Jennifer Hudson's team remaining on the show. Kelly recently dropped some new music as well. Make sure to check out her catchy self-titled song "Kelly" if you haven't heard it yet!  
---
• Azealia Banks • Cyber Angel • Fox 5 • Good Day New York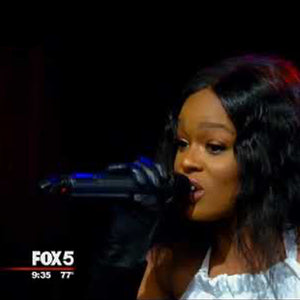 ---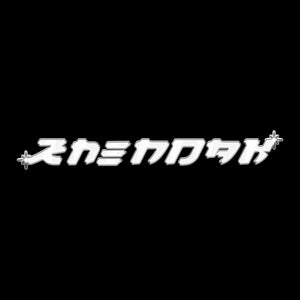 nyc based art   +  design company        
focusing on constant content and collaboration         
"i created this company to be able to share my art and creative direction skills with the world. i wanted to expand my career and audience, in a modern way. in running this company, i plan to share my artwork, market my clothing line, expand my talents as a creative director and stylist, and lastly, reach out to like-minded artists and creatives and do what we do best. i plan to update the site with as much new content and products as possible, strengthening my audience in the process. i thank everyone for their continued support.
want to collaborate/interested in modeling?